Neiman Marcus
Introduction
Neiman Marcus is an American Luxury department store chain, where designer apparel for men, women, and kids, along with home and living items by designers are easily available. The store has a wide distribution network and is situated throughout America, in Boston, New York, New Jersey, and other major cities. This luxury departmental chain is owned by the Neiman Marcus group. Their headquarters are situated in Dallas, Texas, and the company was founded in 1907, and it was considered an immense hit by customers.
With the rise of digital technology and e-commerce portals, the overall luxury departmental store industry has suffered a severe decline in terms of industry performance. More and more customers are opting to purchase products online, instead of actually going to the brick and mortar versions of those stores. Same is the case with luxury departmental stores. The companies which have launched their online portals are still able to make revenues and generate profits, however, those stores which are solely operating as brick and mortar stores are suffering due to continued online retail growth (IBIS World Research Report, 2018).
At the same time, it is expected that in the upcoming five years till 2023, improved consumer spending and disposable income will encourage spending at department stores, which will offset some of the period's declines (IBIS World Research Report, 2018).
Porter's Five Forces Model    代写商业分析论文
Porter's five forces model is one of the most widely used tool for developing strategy and understanding the dynamics of the business. It takes a closer look at the threats that the industry had to offer along with emerging opportunities. At the same time, it allows us to look at the substitutes available, and look at the competition in the industry, and based on the analysis decide the way forward for the company.
Suppliers/ Buyers of Luxury Departmental Store
While Neiman Marcus caters to men, women and kids, the primary target audience for this luxury departmental store is women between the age of 40-65 years. This consumer is loves fashion and designer products and typically earns $500,000 plus per year, which allows her to indulge in such activities. The target buyer is usually from a prestigious family and is a married woman with children, owing multiple houses and cars. During her free time, she engages in charitable activities, while at the same time, she also focuses on humanitarian activities, and lives in urban to sub-urban localities. The bargaining power of buyers is moderate to negligible because since the store is offering branded products, customers are willing to buy those designer products at face value instead of bargaining for them.
However, when it comes to the suppliers, Neiman Marcus suppliers consist of the designer brands, at the same time, the inventory management system stakeholders like warehouse specialists and distribution system consists of third party vendors taking care of their logistics. TPL partners are extremely important when it comes to online sales in order to ensure that the value chain network is strong and the customers receive their products on or before time. Since there are limited specialty retail stores, therefore, the bargaining power of suppliers is also moderate.
Potential and Current New Entrants   代写商业分析论文
The potential new entrants could be other departmental stores expanding their products offerings to include designer products, or increase of the outlets owned by the designer fashion brands themselves, as that would also cannibalize the sales. Additionally, there are many designer products which are only available online and e-commerce portals may emerge in the future which specialize in selling designer products only online, which may grab a huge chunk of the online target audience. The company needs to be wary of such companies and entrants to the field.
With digital marketing, entering the industry has become much easier, and all the threats and barriers to entry which used to be there before, are no longer there if a brand is only offering products and services online. Therefore, the company needs to keep an eye on the emerging brands which are solely focused on online marketing. While it will be difficult for new entrants to gain license of the already available designer products, it would not be that difficult for them to gain license of new and upcoming designer brands.
Available Substitutes    代写商业分析论文
Available substitutes for Neiman Marcus includes all those products which are not designer and can be easily substituted for the for the designer products based on the competitive rates they offer. One thing that needs to be understood is that substitutes can be anything, for them, departmental stores that offer cheaper brands can also become a substitute, as the number of consumers for such items are far greater than the niche that Neiman Marcus targets. Additionally, anybody who purchases from the brand's own store instead of Neiman Marcus, would also fall into the category of having a substitute.
In order to ascertain, whether only offering designer brands which are priced at premium rates, would be better or whether they should also expand their product offerings to include fashion items available at nominal rates would increase their equity and revenue, they need to understand the industry trends and how well their loyal customers are faring.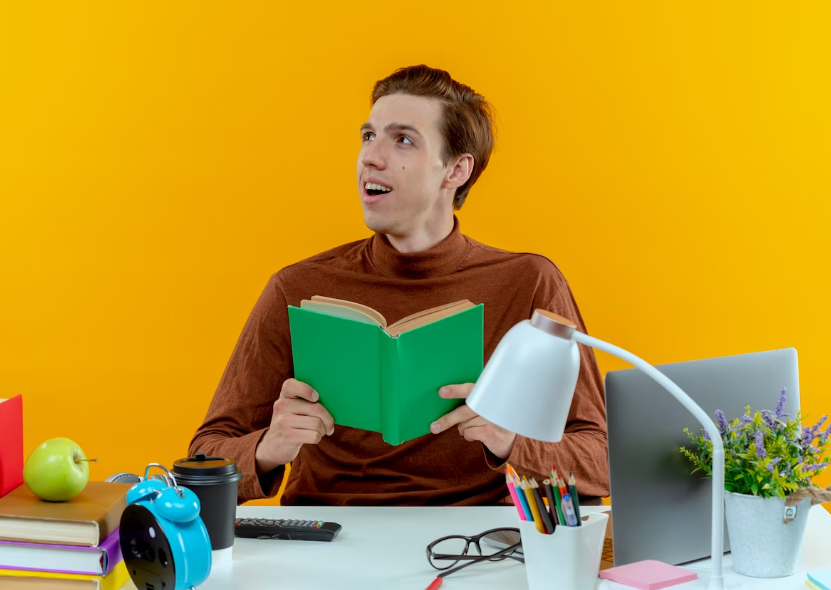 Rivals in the Industry
Major competitors of Neiman Marcus consist of Barneys New York Inc., Dillards, Bloomingdales, Nordstrom, Macy's and Saks Incorporated, as they too specialize in the distribution of designer brands and products. Indirectly, special retailers, high end departmental stores, and designer brand's own outlets, and national apparel chains also come under its competition. The company is facing intense competition from these, and as the competition begins expanding and introduces new services, which are more focused towards their online stores, the company needs to step up its game by introducing a robust digital marketing strategy, which it has introduced by calling it "Digital First" (Retail Dive, 2017).
Analysis of Porter's 5 Forces Model    代写商业分析论文
Porter's five forces have been discussed in detail, and based on that Neiman Marcus needs to focus on online marketing. The digital era calls for brands which are active not only on the store front but also online. More and more people prefer purchasing products from the confines of their homes, and then excitedly anticipating their arrival. Therefore, the larger chunk of the business is expected to come from online platforms and primarily through the efforts of digital marketing. At the same time the competitive strategy of Neiman Marcus should be differentiation through its customer service, as the products are those which are already available at its competitors' stores. However, if the company is able to get a license for one of the emerging and high in demand designer products, and contracts with them to make the products available only at their outlets then that would give them a competitive advantage over others.
The sales staff should be taught the key tactics of customer service so that the customers can not only have a delightful experience but also become loyal customers. Integrating latest technological innovations in its system should be one of the key tactics that the company utilizes in order to remain competitive and compete with the other companies offering similar services. The key is deriving maximum sales through online mediums and focusing on those for better services.
Competitiveness and Attractiveness of the Industry   代写商业分析论文
There is not as intense competition amongst the brick and mortar stores as there is amongst online retailers as there are far more competitors in the online. In terms of attractiveness of the industry, as mentioned earlier, the industry overall is not performing well due to an increase in online sales. The company needs to understand that the industry overall is not performing well and that the sales on the outlets are being affected by the online sales, with more and more customers preferring to purchase products online than actually visit the stores and then buy them.
Therefore, the company should focus on online marketing more, and must even consider shifting its business entirely online, making it the primary focus, by increasing the territories they can cover through distribution and improved logistics.
To conclude, I would like to state the Porter's five forces has allowed us to gain a clearer perspective of the competitive market in which Neiman Marcus is performing. It has allowed us to gain insight regarding the current trends of the industry and while there is not much competition where the stores are concerned, it is the digital realm where the true fight takes place and it is there where the company will need to focus and strengthen its presence. With a good delivery system and a 3PL partner which will allow them to deliver products in a couple of days, they can not only gain a lead over the competition, but can also create a loyal customer base, which is primarily focused on online shopping.
At the same time, the company should continue marketing to enhance their presence in stores and make it a pleasant shopping experience for the customers, as this too will become their strength to tap into the market for those customers who prefer shopping by physically being present at the outlet.
References
Neiman Marcus, History and Beginning, retrieved 22-10-18 from;
https://en.wikipedia.org/wiki/Neiman_Marcus
Daphne Howland, Neiman Marcus unveils 'digital first' strategy, retrieved 22-10-18 from;
https://www.retaildive.com/news/neiman-marcus-unveils-digital-first-strategy/507048/
Department Stores in the US- US Industry Market Research Report, retrieved 22-10-18 from;
https://www.ibisworld.com/industry-trends/market-research-reports/retail-trade/general-merchandise-stores/department-stores.html

更多代写:cs代网课风险  北美gre代考  英国代上代考   波士顿论文代写  毕业论文Literature review代写  代写心理学论文